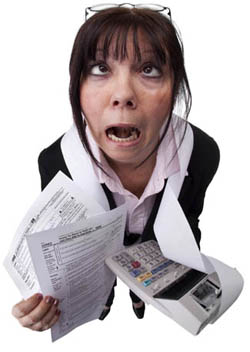 Do your friends look like this?

Relieve their stress . . . refer them to Tax Pro! We appreciate your business and the trust you put in us, and we know the best advertising is word of mouth. We love to hear a client come in and tell us their friend, neighbor or co-worker referred them to us.
We often reward our loyal customers who refer. Check with us to find out what our current reward is!

It's our way of saying "thanks" for putting your trust in us! We look forward to seeing you soon!